Claire Jacobs using vibrant colour, light and movement
(click an image for a larger view and title)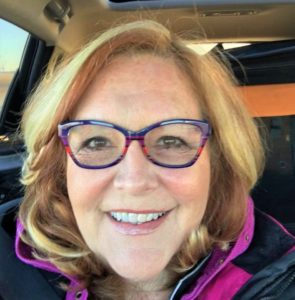 Claire Jacobs is a local artist, originally from Ottawa now residing in Portland. Claire has a background in Human Resources management, Federal and in interior design. She has been a full time artist for the past fifteen years and paints in oils, watercolour and acrylic flow art which she teaches locally. Claire is primarily self-taught, complimented by numerous selected community and college classes and artist workshops in Canada and the US. Claire's work is influenced by all that is around her and as such she finds it impossible to commit to any particular theme. Claire strives to draw viewers into her paintings through her use of vibrant colour, light and movement.
Claire's studio and gallery, The Chandelier Tree are at 6 Campbell Street in Portland. She has been active in art associations in Florida and is currently Vice President of the Rideau Lakes Artist Association, member of the Rideau Lakes Studio Tour and founding member of The Portland Artistas Connection, a local artist studio tour group.
Her art has won a number of awards and her work was featured in the June 2019 issue of The Humm art publication.
Claire's works can be seen at: Clairejfineart.com