Josée Bourassa Watercolors are like magic for her – L'aquarelle, c'est comme de la magie pour elle
On retirement, Josée was looking for an outlet for long-ignored artistic inclinations. After trying several painting media, she chose watercolors and followed this decision with courses, mentorship, self-learning and lots of practice. Josée was fascinated with how the watercolors medium captures the light, reflections and shadows.
Watercolors are like magic for her; the possibilities are endless.
She now has the pleasure of painting on a more regular basis and being able to further develop her art by discovering and applying new techniques. Josée challenges herself by trying themes and subjects that take her outside of her comfort zone. As Josée's portfolio evolves, her style is leaning toward realism and she enjoys a variety of subjects: portrait, landscape, still life, etc.
Josée is a member of various active local artists organizations located in the Ottawa/Outaouais regions. Born in Gatineau (Buckingham), she has been living in Orleans for more than 20 years surrounded by her family and cats. When not painting, she enjoys reading, listening to music and crocheting.
---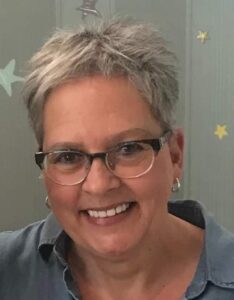 À la retraite, Josée rêvait de faire ressortir ses aspirations artistiques. Après avoir exploré plusieurs médiums en peinture, elle décide de se consacrer à l'aquarelle, qu'elle développe au moyen de formation, de mentorat, d'auto-apprentissage et beaucoup de pratiques. Josée est fascinée par la façon dont le médium à l'aquarelle capture la lumière, les reflets et les ombres. L'aquarelle, c'est comme de la magie pour elle; les possibilités sont infinies.
Elle a maintenant le plaisir de peindre plus régulièrement et de pouvoir développer davantage son art en découvrant et en appliquant de nouvelles techniques. Josée se lance des défis en travaillant sur des thèmes et des sujets qui la font sortir de sa zone de confort. Au fur et à mesure que son portfolio évolue, un style réaliste s'impose et se déploie dans une variété de sujets : portrait, paysage, nature morte, etc. Josée est membre de divers organismes d'artistes locaux situés dans les régions d'Ottawa et de l'Outaouais. Née à Gatineau (Buckingham), elle vit à Orléans depuis plus de 20 ans entourée de sa famille et de mes chats. Lorsqu'elle ne peint pas, elle aime lire, écouter de la musique et faire du crochet.