Kathryn Sauvé Colour and texture in an expressionistic style
(Click an image for details and larger view)
Kathryn's art is inspired by the places we hold in our hearts and our memories, as well as the spaces we want to imagine. Her process is intuitive, playing with paint and materials and allowing the artwork to unfold and emerge as the sights, sounds and scents combine to create special locations that resonate within us. This is where we find the poetry of place.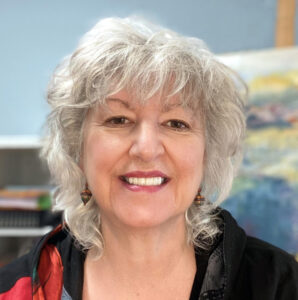 Kathryn continues to explore colour and texture in an expressionistic style. Her current series is entitled "Poetry of Place" and celebrates spaces that touch our soul. These spaces can be real or imaginary. They can be physical spaces, but also emotional and intellectual spaces. Wherever they are they activate our senses and evoke a response within us.
Although mostly self-taught, Kathryn has taken art courses through the Ottawa School of Art, Toronto School of Art and Algonquin College and has participated in many workshops with independent artists across North America and England. Her work is in collections across Canada, the US and Europe.
To learn more about Kathryn's art or to contact her:
[email protected]
www.kathrynsauve.com
FB: www.facebook.com/ksauveart
IG: www.instagram.com/ksauveart