Laurel Onfrichuk Captures on paper what sparks her interest
(Click an image for larger view and details)
Originally from the Niagara Peninsula, Laurel took lessons in oil and sketched using charcoal and pencil many years ago.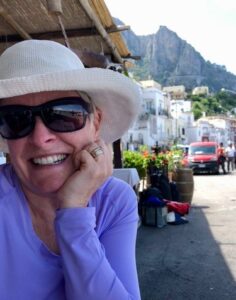 While raising a family, photography became her creative outlet which allowed her to easily take her hobby with her as she travelled to activities with her children.
Contemplating retirement in 2019 she considered returning to oil painting but didn't want to fuss with the solvents necessary for cleaning. A co-worker dabbled in watercolour and she loved the transparency and lightness that could be achieved so decided to explore this medium.
A long time dog lover, pet portraits quickly became her favourite subject. Today the themes she paints are varied and range from animals, people, flora and inanimate subjects. If it sparks her interest she'll attempt to capture it on paper.
To see more of Laurel's work:
Website: www.laureldawnartworks.com
Facebook: www.facebook.com/laureldawnart
Instagram: www.instagram.com/laureldawnart