Leah Hicks Inspiring the mind, exploring the depths of the subconscious landscape
(Click an image to view larger with title and details)
The work has unity, balance, contrast, and is pleasing to the eye. It has been created from knowledge gained from my schooling and years of being a professional artist. My artwork appeals to a wide array of people, it is timeless and versatile and lasts a lifetime. Art is my constant partner, who can be intense and full of passion.
Traumatic injuries in 2005 from a catastrophic car accident turned my passion for art into my salvation. Over many years I have renewed myself. I redeveloped basic human skills to challenge the plasticity of my brain. I learned to paint with my left hand instead of my previously dominant right hand. I continue to challenge myself to create a multi-dimensional world on a two-dimensional stage in order to achieve depth and emotion in each piece.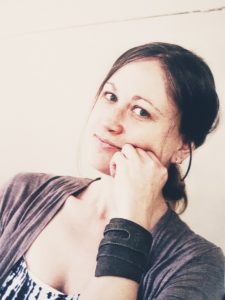 I have displayed my work in several exhibitions such as Ottawa, Toronto, Chicago, and Florence. I am in elite galleries in Ottawa, Toronto and Montreal. I have had my work in the 2011 Florence Biennale Catalog, 2021 British Vogue, 2021 Adobe 2, and other various literature. The artwork has been heavily collected by the Federal Government of Canada as well as held in many private collections and many countries. Also, I have won awards for my work.
'Inspiring the mind, exploring the depths of the subconscious landscape'
Please contact me with questions or enquiries at:
Email: [email protected]
Telephone: 613 816-0879
Website: www.leahhicks.com
Instagram: www.instagram.com/leah.hicks.art/
Facebook: www.facebook.com/art.leah.hicks