Marlene Othmer Creating decorative panels of Stained Glass Art
(Click an image for larger view)
Marlene uses the traditional method of copper foil and solder to create decorative panels of Stained Glass Art. She also uses a resin coating over stained glass in some of her works as well. Interest is added by using non traditional materials (agates, stone, shell, glassware, branches) along with the stained glass. Often a decorative soldering technique is also used. All these elements combine to create an original final product.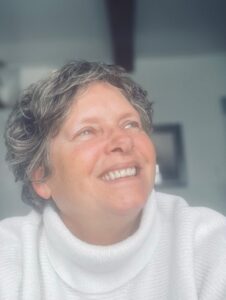 Her method of creating typically involves wandering the studio and choosing the random materials that call to her that day. She is a collector of objects that catch her eye. So the studio is filled with objects that will eventually make it into an art piece. Rarely does Marlene work from a pattern. This free flowing style also contributes to the unique StainedGlassArt which she creates. The design process is very fluid as she loses herself in the creativity of imagination.
Marlene hopes the viewer will enjoy exploring her art as much as she does creating it.
Her work can be found at: