Pamela Stewart Eco-inspired organic abstracts to soothe and energize
(Click an image for a larger view with title and details)
About the Art:
Emotive gestural abstract mixed media paintings, characterized by 3-dimensional texture and visual depth, organic movement, using a variety of new and modern media and techniques.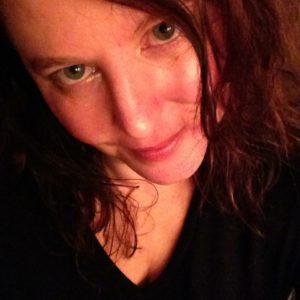 About the Artist:
Pamela Stewart is an abstract mixed media painter who has been exhibiting in galleries and at shows now for three years and picked up her paintbrushes seven years ago.
She is a mom of twin girls, loves open water distance swimming, kayaking and stand-up paddling and being near and around water.

A Former independent filmmaker and film & television contractor; VP of the Independent Filmmakers Co-op of Ottawa (IFCO), Pam was also editor-in-chief of award-winning Golf Business Canada magazine and an ideation expert, human-centred design specialist and workshop designer and facilitator. She now works part-time at Big Brothers Big Sisters organization and paints with whatever free time she can eke out.
Artist's Statement
My work is often a dialogue between what I see around me and the way I interpret the forms, bringing a variety of materials together in ways that evoke living things or natural objects. Responding to the stunning array of textures, forms, colours, as well as sounds and smells, I have always reacted in a visceral way to my world, seeing objects and reacting to my senses abstractly and with intensity. A truly expressive abstract mixed media artist, my most recent body of work is fueled by a preoccupation with our natural world and the impact humans are having on it.
To learn more about Pam's art or to contact her:
Email: [email protected]
website: www.paminottawa.com
Facebook: www.facebook.com/paminottawa
Instragram: www.instagram.com/paminottawa
Twitter: @paminottawa
Tik Tok: @paminottawa