Sandy Armstrong Painting landscapes, flowers and abstracts
(Click an image for larger view, title and details)
Sandy's art journey started in the fall of 2005 and at that time her medium of choice was oil. In 2013, she made the transition from oil to acrylic.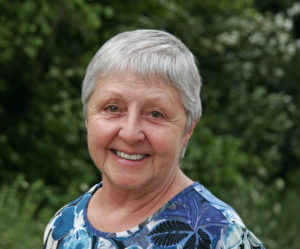 Sandy says "it's safe to say 'I'm not afraid of colour'". She enjoys painting vivid colours and shapes. Her work is also quite varied. Sandy loves to paint flowers and landscapes, yet finds it quite freeing to dabble in abstract art and mixed media.
Originally from Ottawa, Sandy and her husband moved to the province of Quebec in 1995. In the fall of 2011 they moved back to Ontario and settled in Kemptville. She is currently a member of the Manotick Art Association, Arts Carleton Place and the North Grenville Arts Guild.
Her paintings can be found in private collections in: Ottawa, Orleans, Pembroke, Newmarket, Carleton Place, North Gower, Manotick and Kemptville, Ontario. In Quebec: in the municipality of Mulgrave & Derry, the municipality of Mayo and Perkins, as well as in Lynchburgh, VA (USA). A small collection of Sandy's paintings can also be found at Studio 87 in Perth.
For more information about Sandy Armstrong's art, she can be reached by:
Email: [email protected]
phone: 613-258-1518