Tetyana Voronetska values small things in art and life
(click an image for larger view)
Tetyana Voronetska is a self-taught Ukrainian-Canadian artist who creates a variety of different artworks using many media and techniques, such as polymer clay sculpting, wool sculpting, sewing, painting, and more.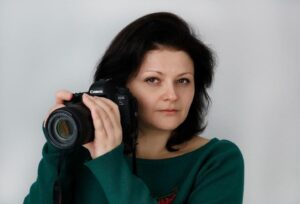 Tetyana values details and small things in art just as much as in life. Even though she has heard many people throughout her life say that small do not matter, she believes otherwise, and that small things and details have so much more power than people realize. In life, small things can have a huge impact on our daily life and our emotions, and it is just the same in art. Small things and details in art add depth and more emotions and character to a piece, which can make it carry a deeper meaning. Tetyana believes that it is important to pay attention to little things and appreciate their significance in one's life.
Tetyana gets her inspiration from simple observations of her surroundings – different people from different backgrounds and different life stories displaying various emotions and characteristics. She likes to show and represent diversity is her art pieces by creating figurines with different stories which reflect the beauty of people's souls instead of focusing on making assumptions about people based on their looks, bringing their inner beauty to an outer level.
Tetyana is also passionate about many different hobbies, including photography. She likes to show the same inner beauty which she likes to reflect in her sculptures through photography, bringing creativity along the journey.