Barry Fawcett Catching the very essence of the subject
(Click an image for larger view and title)
From an early start in high school with an old 35mm camera, to his current use of a digital SLR camera and the time to pursue his passion for photography in retirement, Barry has been building his skills and portfolio for many years.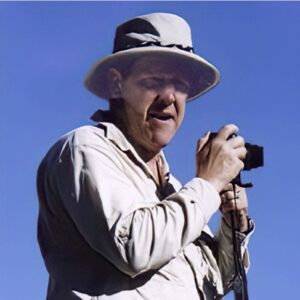 Barry's work displays his fascination with the play of light and shadow, and the patterns and lines that occur in the natural world. Subject matter may be from half a world away or from his own backyard but in each picture Barry seeks to catch the very essence of the subject whether a temple, a bird, a flower, or a mollusk's trail. Through experimentation and ongoing study, Barry continues to explore the endless possibilities of digital enhancement to go beyond what the camera sees and better express his vision.
Barry was one of the founding member artists and Gallery Director at ArtScene Spencerville, an art gallery in Spencerville Ontario which was in operation from 2009 to 2019. As well as exhibiting at ArtScene Spencerville he has had numerous solo shows in Ottawa and other locations in Eastern Ontario.
Prints are mounted on foam-core and matted with museum grade 8 ply mattes. Frames are plain black.
For more information about Barry's photography:
Email: [email protected]
Instagram: www.instagram.com/fawcettbarry/
Website: www.riveroakphoto.com