Jo-Ann MacLaurin – JM Pottery
Simplicity of form while still maintaining a strong sense of function
(Click an image for larger view)
My work continues to focus on simplicity of form with more focus on fluid curves, a sensual quality with intent to convey feelings of comfort and ease, still maintaining a strong sense of function. I have been experimenting with fun bright colours that promote joy and positivity.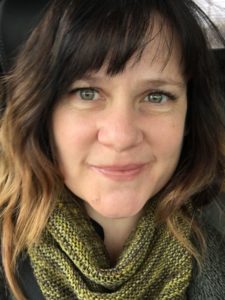 My aboriginal heritage teaches that our emotions can be captured, and held on to a piece while working, and then transferred to its new owner. Therefore, my emotions continue to fuel me and the direction my work takes.
My material of choice is stoneware for it strength and durability.
It's a forgiving clay that can be worked and altered with little chance of cracking or breakage which makes it perfect for functional use. All of my pieces are one-of-a-kind, each made with attention to detail and often only slightly different from the other. The pieces are usually thrown on a potter's wheel. Then, using commercial glazes and a fan brunch, I paint each piece individually. The work is then fired to cone 6 in a small electric kiln. Every kiln opening is as exciting as the last and I learn a little more about the glazes I use with every new piece.
To contact Jo-Ann MacLauren of JMPottery:
Email: [email protected]
Instagram: https://www.instagram.com/jmpottery/?hl=en
Facebook: https://www.facebook.com/jmpottery.jmpottery.9