News
The 2021 version of ACP's Itty Bitty Art & Crafts Sale, held Nov 6-7th was a huge success with over 800 visitors and record sales. It was exciting for the 21 artists and artisans to be at their booth greeting potential buyers. Strict Covid-19 protocols were in place to allow a safe environment for our artists and buyers. Thank you to the local and regional community who came out to support local artists.
Arts Carleton Place Bursary Awards for 2019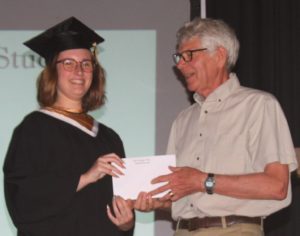 ACP's mission is to empower artists and area residents through the arts. What could be more empowering than providing young artists support for their post-secondary studies in the arts?
Each year, Arts Carleton Place provides a bursary for both high schools in Carleton Place to be awarded to a student graduating who demonstrates a commitment to the arts in their high school and community and will be continuing with the arts in their pursuit of higher learning.
On June 28th, Lee Thirlwall presented on behalf of ACP a $1000 Bursary to Breanne Murray, from Notre Dame Catholic High School, who is off to Vancouver to study at the Emily Carr University of Art and Design.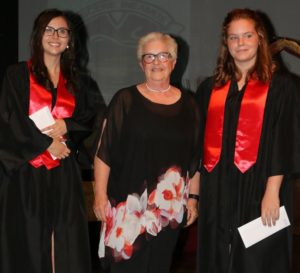 On June 29th, Suzanne Deschênes, President of Arts Carleton Place, presented $500 ACP Bursaries to Carleton Place High School's Kierra Bencz and Emma Lewis. Kierra Bencz will be studying Visual Arts at the University of Ottawa while Emma Lewis has chosen to study in the field of Human Kinetics also at the University of Ottawa. Emma Lewis demonstrated a strong commitment to the arts in her high school and is also the recipient of the Maurice Price Foundation Merit Award presented by Jamie Bell. Lewis also placed 2nd in the IODE English essay competition.
The Mississippi Mudds, our local community theatre group, provides a bursary to a student pursuing the performing arts in a post-secondary institution. Louise Link from the Mudds presented a $750 bursary to Alexander Wolff, from Notre Dame Catholic High School, who auditioned for and was accepted to the music program at Queen's University.
Notre Dame honoured several young artists at the graduation, including Lindsay Narbonne, who was the recipient of the 'Without Exception Art Award'.
ACP and the Mudds are made up of artists in Carleton Place and the surrounding areas – people who show great passion towards the arts and understand the importance of what dance, drama, music, visual arts, the literary arts can bring to our lives and community. It is with immense pride that they award these bursaries to such deserving students.
---
Demonstration of watercolour on Acid Free Tissue Paper by Monique Huneault, FOWS – March 2, 2019
The workshop included all the steps that go into producing an artwork e.g. painting, drying times, gluing and so on. One participant, Signhild Damus, has shared with us some photos of her paintings made using techniques learned in this workshop.
(click an image for a larger view with title and details)
---
ACP Itty Bitty Art & Craft Sale – November 3-4, 2018
The Association's fall show and sale was a tremendous success with record attendance and sales. There were over 30 artists and artisans who enjoyed a great experience showing their work to the public, making some sales and developing friendships with fellow artists (author and singers too).
The association thanks all the members who distributed flyers, cards, put up signs, setup and took down show grids and did many other important tasks. Special thanks to Kiersten Johnson, a student volunteer, who spent the weekend taking sale items to the wrapping/cash table to be ready for checkout.
Visitors were generous with donations for the Art Bursary Fund for high school students. Thank you to the public for coming to the event and supporting the Arts in Carleton Place!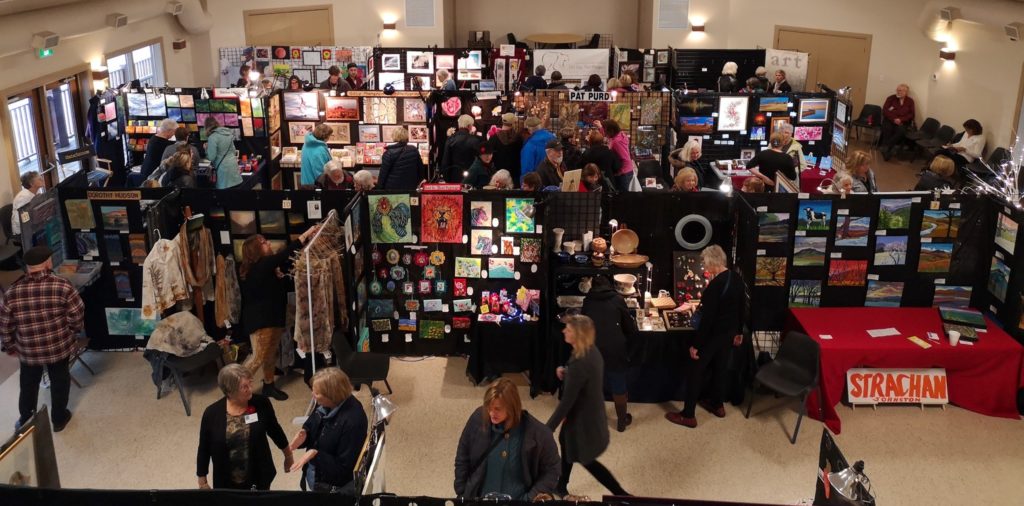 ---
"Ten: Ten Teen Artists, One Gala Evening" – October 19, 2018
The Carleton Place Public Library was bustling last Friday evening when we held our very first Teen Art Show.

For two hours, people streamed in through the front doors and took their time viewing all of the creative art on display by some very talented local teens. All of the artists were present to talk about their work, which included everything from digital art, manga, pencil drawings, acrylics, pottery, and even a fantastic stop-motion movie! All funds raised are going toward our Summer Literacy Tutoring program for next year, so it was a good cause, and a great evening. We can't wait to do it again next year!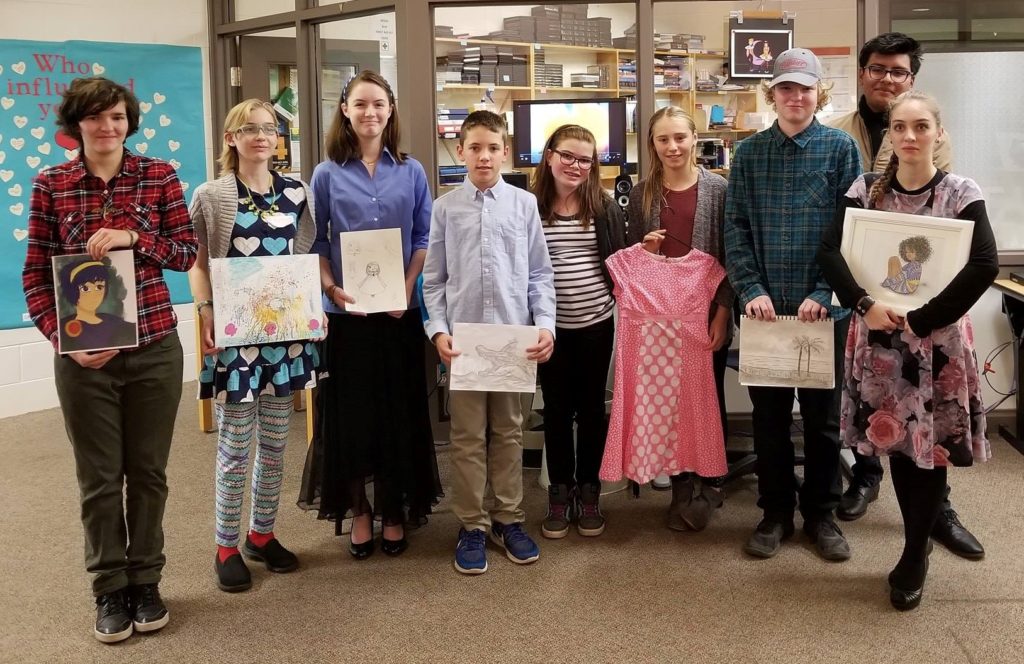 ---
ACP Workshop – Photographing Your Art – July 14, 2018
On Saturday, July 14, 2018, members attended a workshop to improve their 'Photographing Art' skills. Members brought their paintings and camera to learn how they can get quality photos to promote their art, make art cards or enter juried shows. These documents give tips for successful are photography.
ACP Photo Art WS
Avoid these 7 Mistakes when Photographing Art
---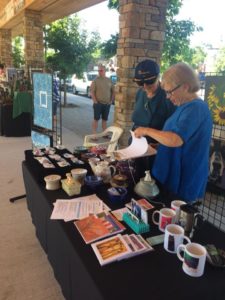 ACP Booth at Carleton Place Farmer's Market – July 7, 2018
Carolyne Buchanan and Victoria Jenkins were at the CP Farmer's Market on Saturday, July 7, 2018 showing art and promoting our association. They got several new subscribers to our monthly Artsy Happenings newsletter and a new member for the association! We have a booth at the market the first Saturday of the month in summer.
---

ACP Members BBQ – June 10, 2018
A great time was had by those attending the ACP Members BBQ on June 10, 2018. There was a little bit of association business and lots of good food and drinks.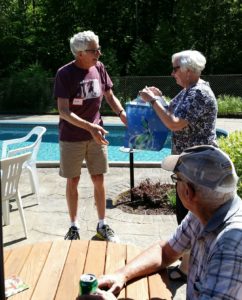 Past President Ina Jackson was presented with a card and gift in recognition of her dedicated efforts on behalf of artists, performers, musician and authors of the association for many years. Thanks Ina!